PRESENCE GROUPS
With Presence Groups, you are able to view
the live status of any user in your organization!
This feature enables you to take not only your
business telephone number with you, but it
allows you to have the same kind of visibility
that would be available from the office!
ADDING GROUPS
Setting up a group is very easy, as you can
see below. Simply choose the Add Group
icon, give a name to the group, search for
and select users, then hit save!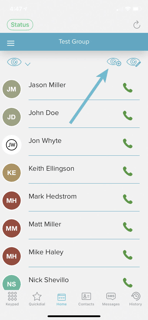 .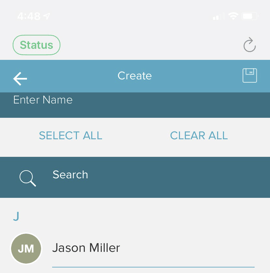 .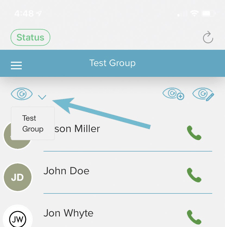 USER STATUS
The phone icon next to a user will
display a color indicator to let you know
if that user is available or busy. Don't
forget to select the correct group!
Green: This user is available to receive
a call.
Yellow: This user's phone is currently
ringing, or they are in the process of
sending a call.
Red: This user is actively on a call.
Trying to engage them by pressing the
phone icon will prompt you to verify
that you would like to send this call,
even though the user is busy.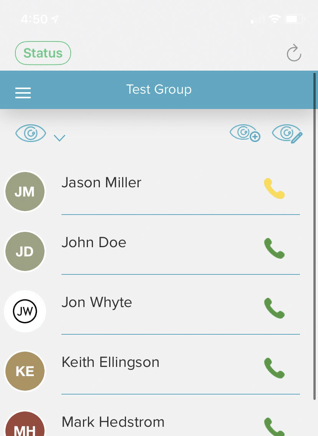 .