KEYPAD
This page will be available by using the dial pad icon at the bottom left of the app. Opening the app after your initial login will send you to the Home screen, explained later in the document.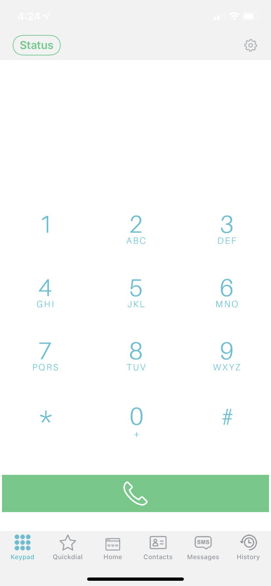 QUICK DIAL
The Quickdial option allows for up to 50 speed dials to be saved within your app. When you first open this page, you will see a plus sign in a little circle at the bottom right. Click on that icon to save a speed dial. While saving, you can choose the action that tapping on the icon will do. Default will be to auto-dial. Long press on the icon to expand extra dialing options.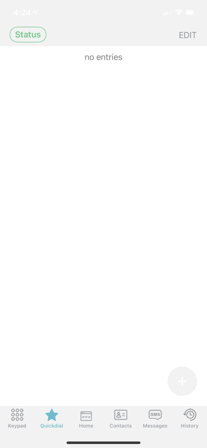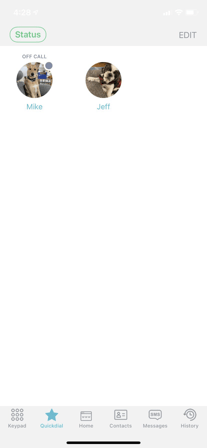 Simply tap on the entry you have saved to dial that number or extension. You can even upload pictures for your entries, or select images from your device storage!
HOME
The App allows you to easily manage your voicemails, lookup your company contacts, and maintain or update your Find Me Follow Me settings. Tap on the Home button at the bottom to access these tools.