Within the Simplifi Core dashboard, administrators have the ability to change the routing of any phone number in the account.
Under the VOIP section, select 'Phone Number's from the left side list
Click on the phone number that you would like to change the routing for.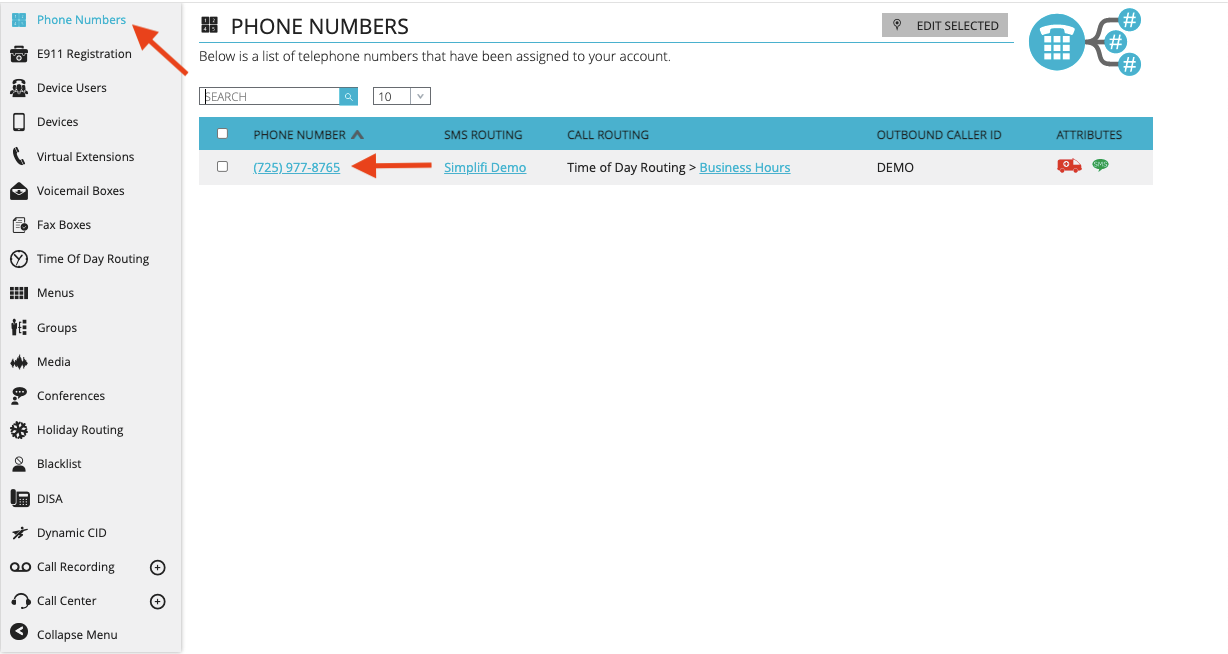 Under 'Call Routing', use the drop down menu to select the type of 'Route To' destination you would like.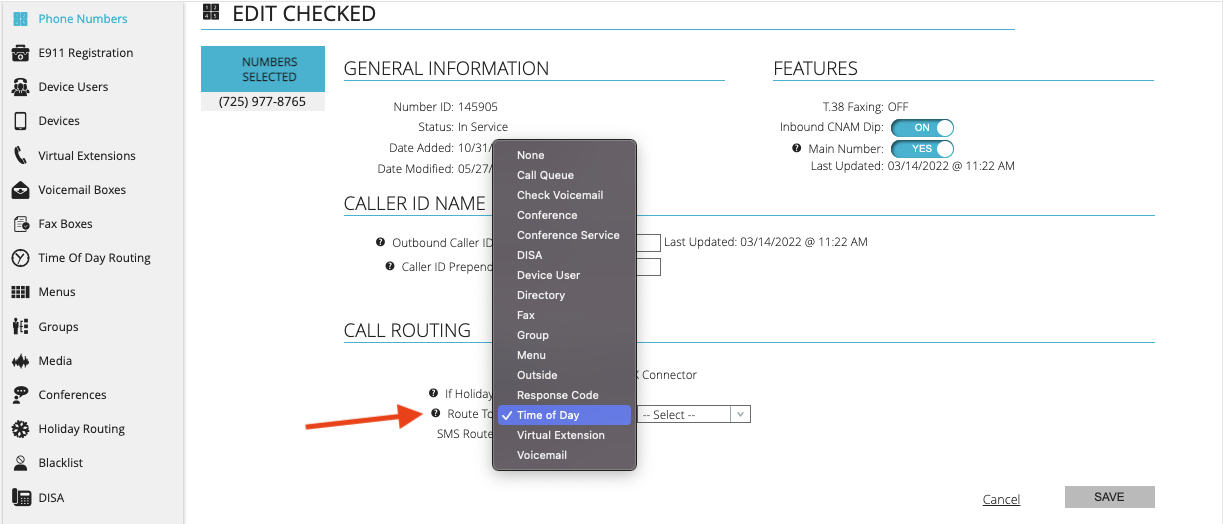 Another drop down menu will appear, use this to select the specific destination you would like to route to for this type of routing.
Click 'Save' to set these new settings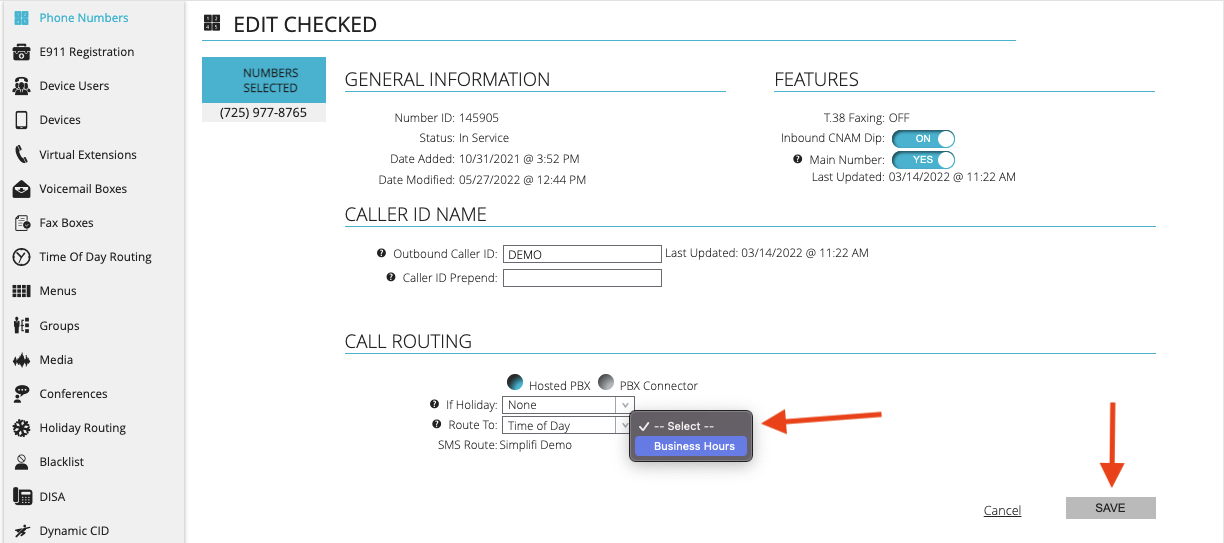 ** You must build the Group, Menu, Time of Day routing, etc. in the corresponding section first for it to appear as an option for call routing. (i.e. you must build the 'Sales Group" under groups before being able to route a phone number to the 'Sales Group') **