This article shows how to connect your Yealink desk phone to the internet over WiFi using the Yealink WF40/50 WiFi Dongle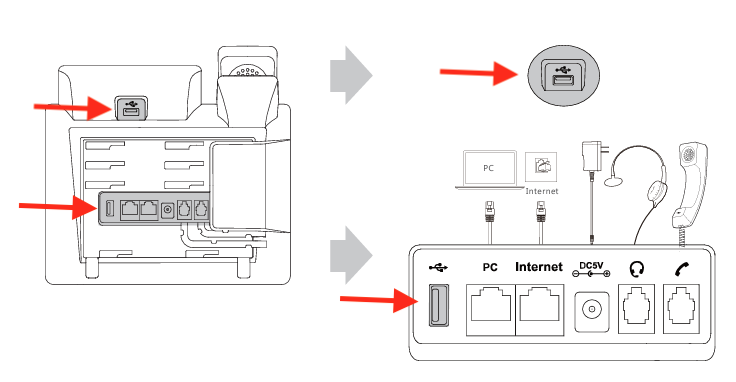 Plug your WiFi Dongle into one of the USB outlets on the back of the phone
Select the 'Menu' option on the phone
Select 'Basic'
Select 'WiFi'
Ensure WiFi is turned 'On' in this section
Select 'Available Networks'
Select your desired WiFi network from the list
When prompted, input the password for your desired WiFi network
Click back to the home screen of the phone when finished


TIP:
To ensure your phone is now connected to the internet, check to see if the phone is obtaining an IP address from your network.
Press OK button on the phone (circle button on arrow key pad)
IP address should be shown on the line labeled IPV4
NOTE:
The Yealink WF40/50 WiFi Dongle is not included with each phone and must be requested in your phone order.
Not all Yealink desk phones allow for a WiFi internet connection. Please reach out to support@simplifi.io for more information on compatible devices.