Within the Simplifi Core dashboard, administrators have the ability to re-send the "Simplifi Scout - mobile app enabled" email to a user if they need to regain access for their user.
Navigate to the Simplifi Core administrative dashboard
Under the VOIP Section, select 'Device Users' from the left hand side, and then select the desired user from the list.


Locate the 'Miscellaneous' for this user and select the "Resend QR Code" link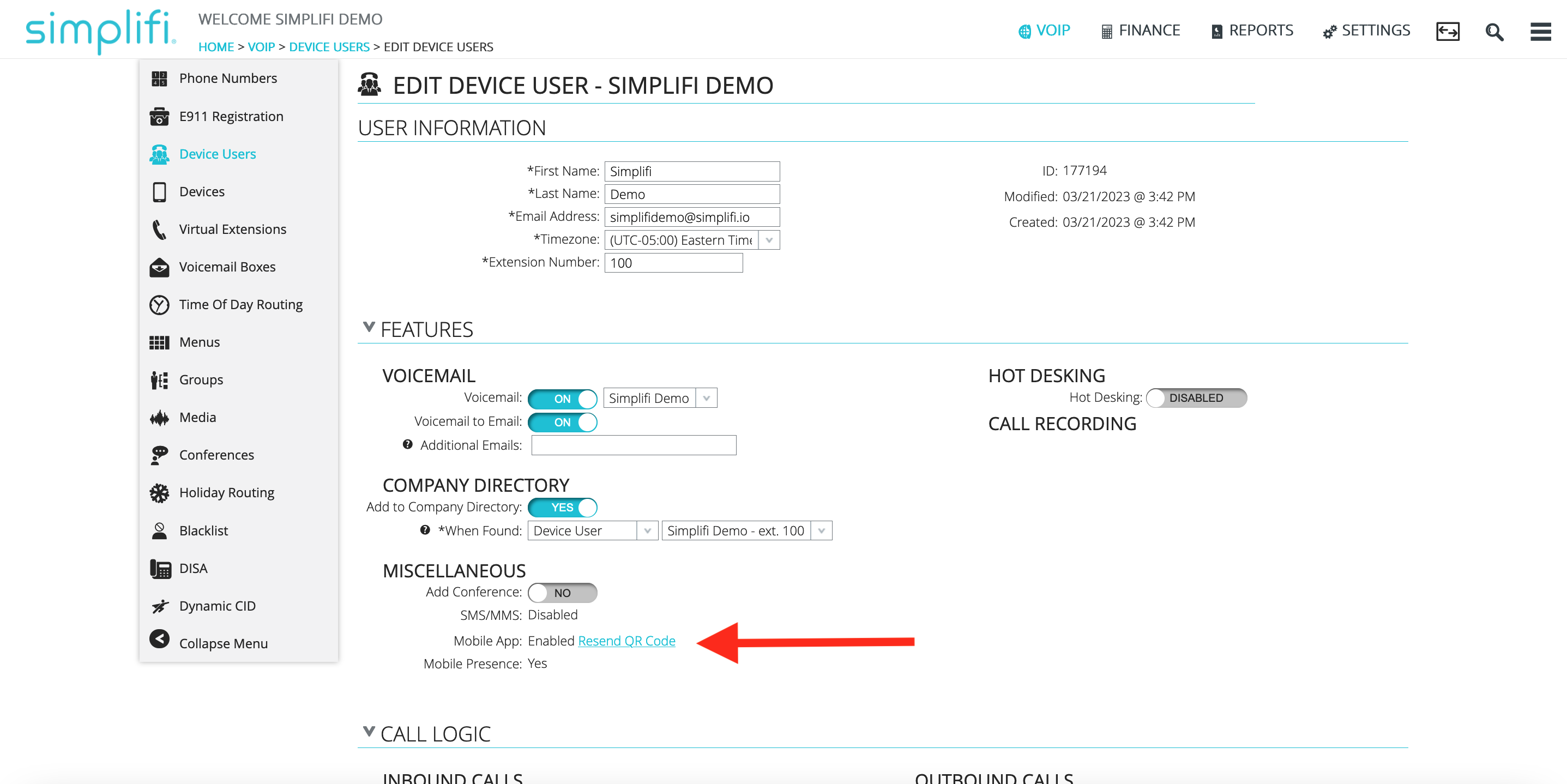 A notification will appear when this email has been sent to the user.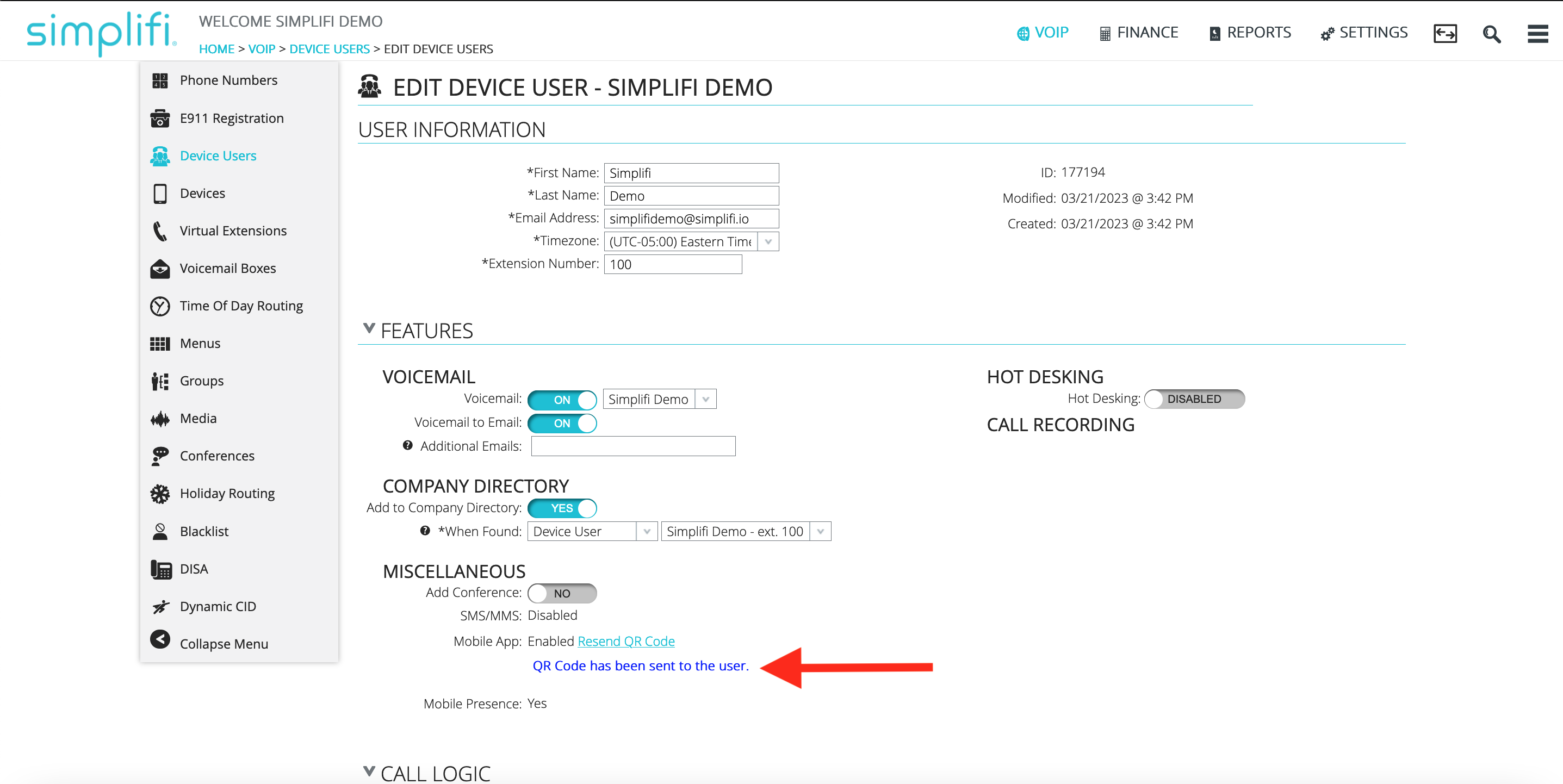 NOTE:
Please check your Junk/Spam folders if email cannot be located. If the email still can't be located, please contact support@simplifi.io