Audio on one or both ends may drop 10 to 60 seconds into a call. This could be due to the G722 HD Voice Codec experiencing too much Jitter on your network. Use the following instruction to disable the G722 codec.
Log into the web GUI of your Yealink device: Yealink Web GUI
Navigate to the Account tab

Click Codec from the left hand menu
Disable all Codecs EXCEPT: PCMU and PCMA
Click Confirm


Example: Yealink W60B DECT Phone with cordless handsets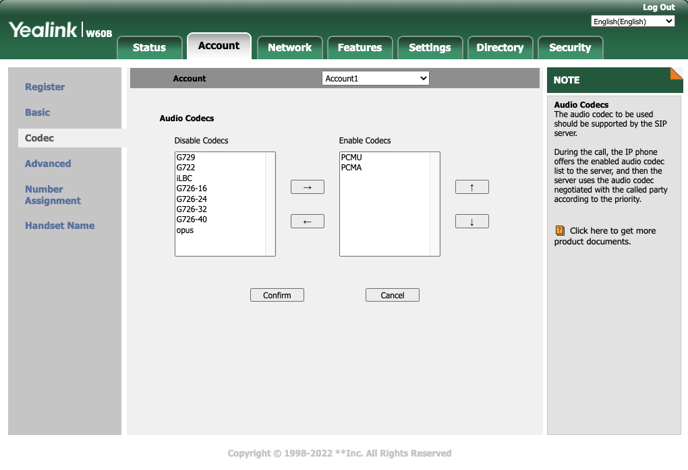 Example: Yealink T31P Desk Phone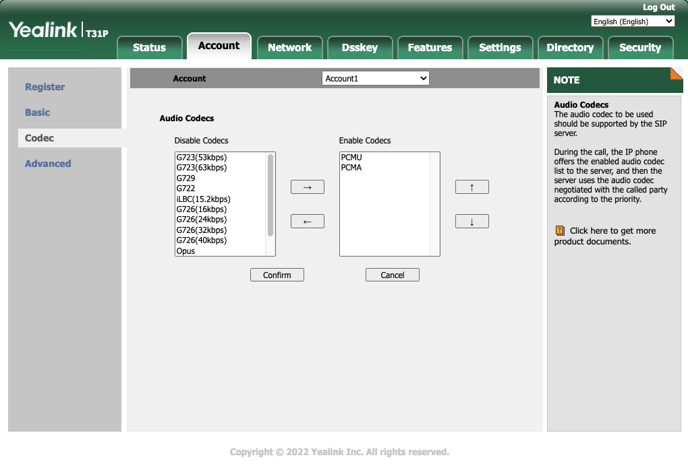 If this setting change does not resolve your issue, please reach out to support@simplifi.io for further assistance. The issue could require investing with your internet service provider.