Instructions to Manually Register a Grandstream WP 810/820 WiFi handset.
On the handset, press the UP button to see the IP address assigned to that handset.
Type the phones IP address in the web browser of a computer connected to the same network. You will be taken to the Grandstream Web Interface login page for that device.
Default Username: admin
Default Password: listed on a sticker on the back of the device.
*For older devices without the sticker, use admin as the password
In the Grandstream web interface go to Account> General Settings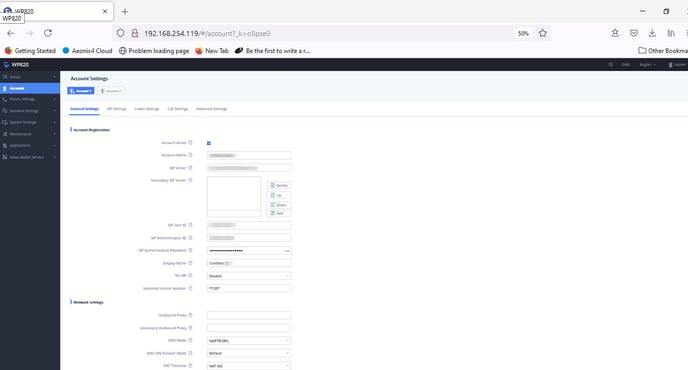 Account Name: Simplifi device SIP username
SIP Server: Realm
SIP User ID: Account device SIP username (provided by Simplifi)
SIP Authentication ID: Account device SIP username (same as SIP User ID))
SIP Authentication Password: Account device SIP password (Provided by Simplifi)
Display Name: What you want the phone to display
Tel URI: Disable
Voicemail Access Number:**
DNS Mode: NAPTR/SR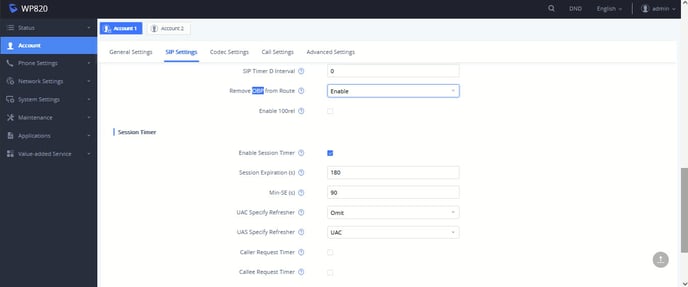 Click save and now navigate to SIP settings.
Enable: Remove OBP from Route and click save and apply