Within the Simplifi Core dashboard, administrators have the ability to program line keys for the desk phones in the account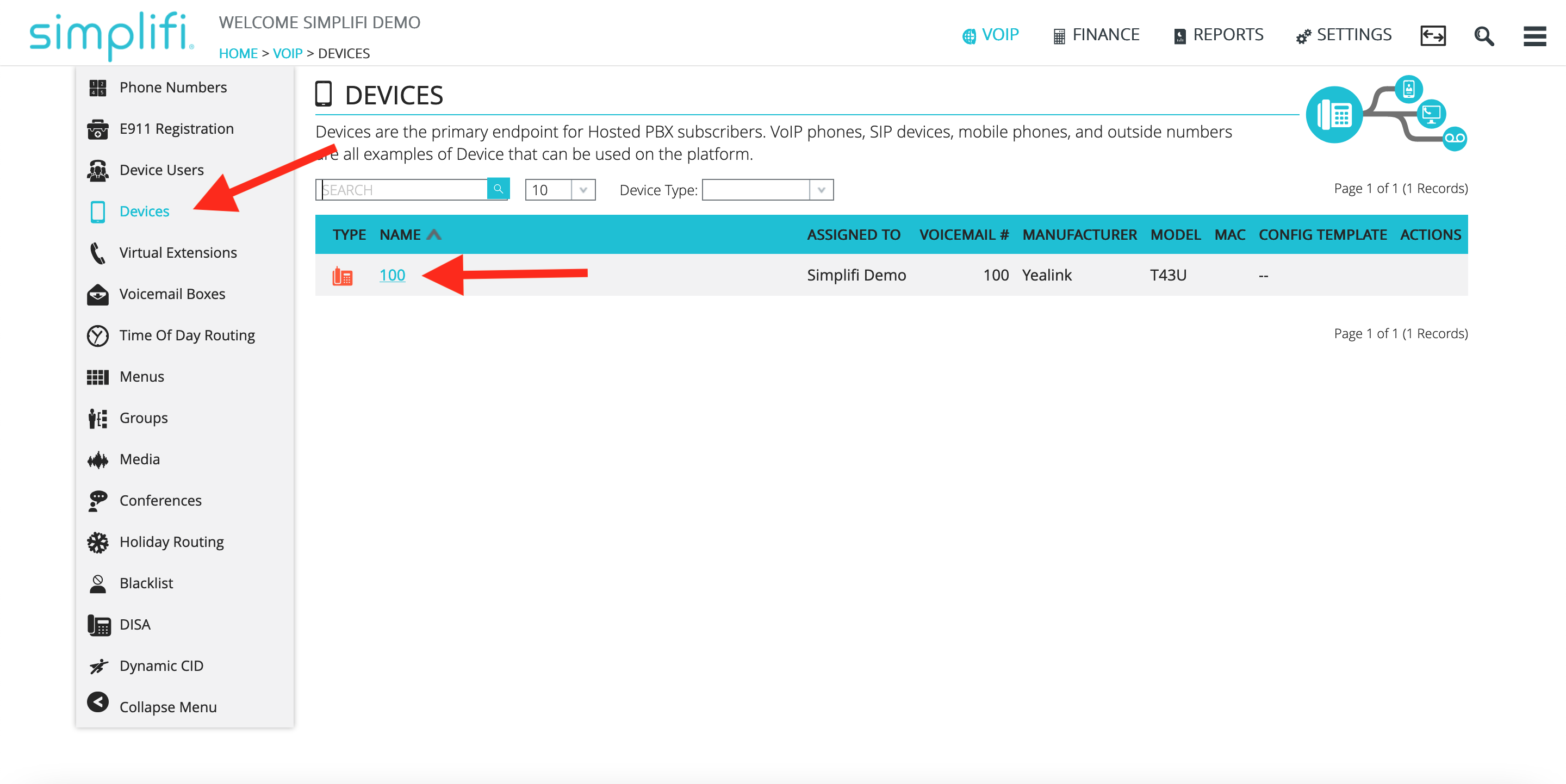 Once you have selected the device to configure, scroll down to the 'Line Keys' section. In this section, you can add and edit line keys for the device.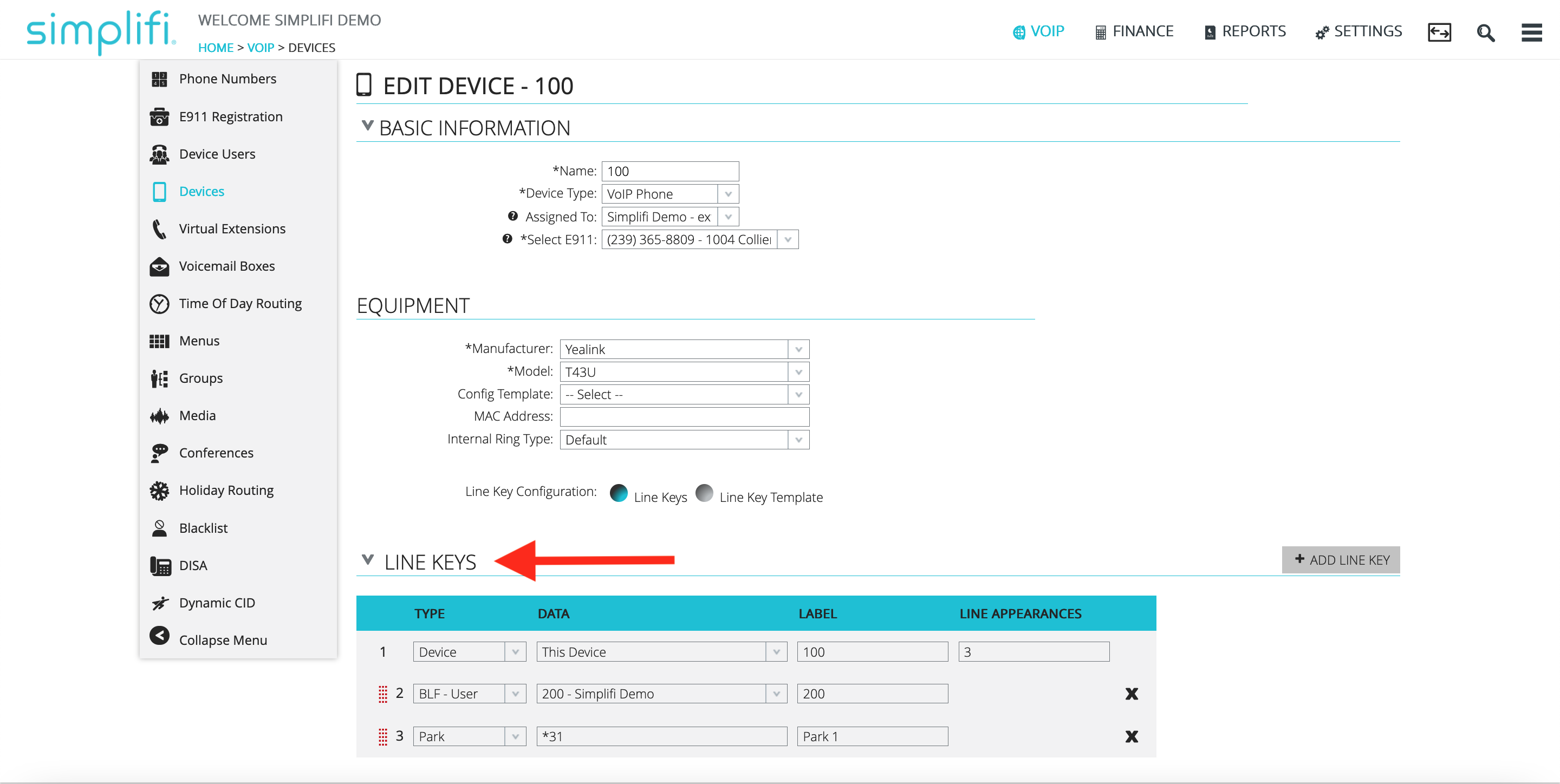 Scroll down to the bottom of the page and click 'Save' to finalize changes
If these changes are not automatically sent to the phone, please reboot the device by unplugging from power and plugging back in.

The new configuration should be pulled from the Simplifi servers when rebooted.
NOTE:
Each model of desk phone has a maximum number of programmable line keys. For more information on how many line keys your device can program, feel free to reach out to support@simplifi.io
NOTE:
New devices must be added to the account by Simplifi. If you are interested in purchasing new devices or provisioning old equipment, please contact support@simplifi.io for next steps