ENABLING THE SCOUT APP
To enable the Scout mobile application you will need administrator access to Simplifi Core. If you are an administrator for your company follow the steps below to enable the Scout app for Simplifi users in your company.
Log in to your Simplifi Core administrator
Navigate to the VOIP setting

3. Click on the Device Users menu option to view the device users within your
4. Click the name of the user that you want to enable the Scout mobile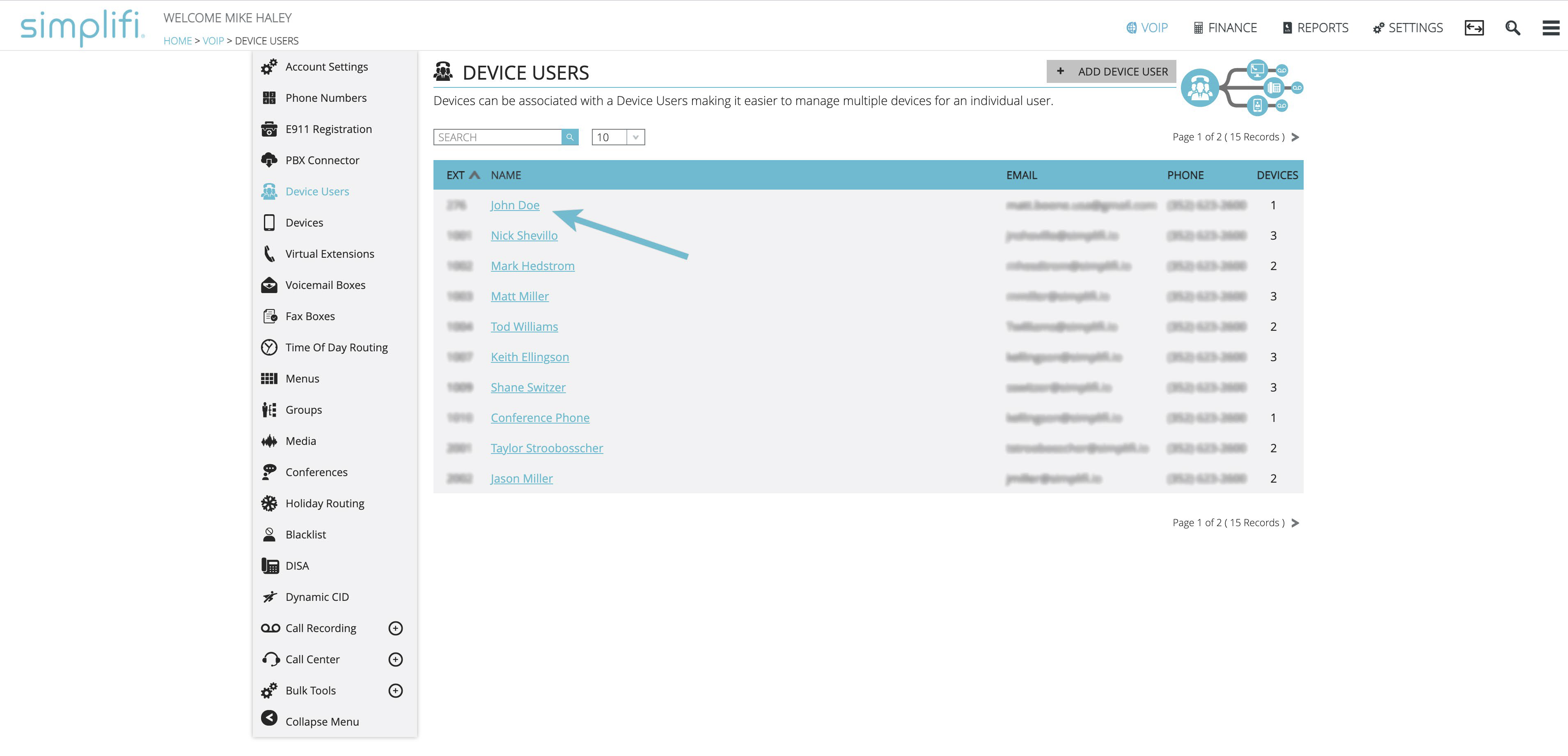 5. Click the Mobile App toggle so the setting shows "enabled".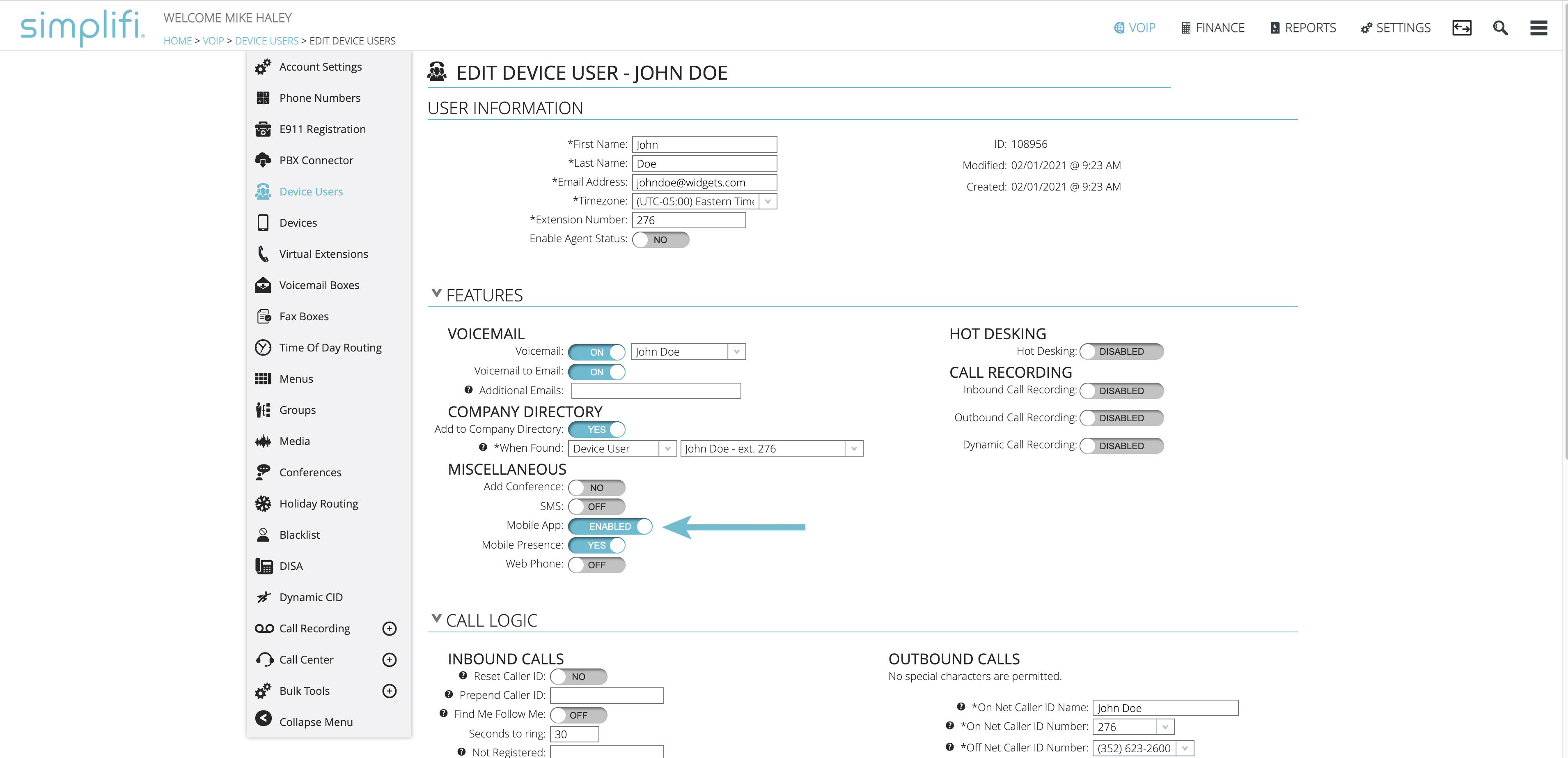 6. Navigate to the Devices menu option to confirm the Scout app is enabled for the
You have now enabled the Scout mobile app for a single user. Repeat the process for every user that needs access to the Scout mobile application.

REGISTERING THE SCOUT APP
After enabling the mobile app on a device user, we need to ensure the Device User we've enabled it on, has a related dashboard user with the "Dashboard Permissions" Role.
Next, navigate to the Google Play Store(Android) or App Store(iOS) on your cell phone and search for "Simplifi Scout". Click download and install the Scout app.
After downloading and installing the app, open You will be presented with a login screen.
Enter the email address and password associated with your Simplifi Contact user Click "Sign In" when ready.